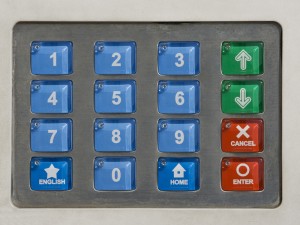 User interfaces are your customer's direct interaction with your product or system. If your touch screen, keypad, or membrane switch is great, the customer associates quality with the rest of your system. If your user interface is poor, the customer will have a negative impression even if the rest of your product is great.
We understand how important a great user interface is, so we work with excellent manufacturers that are strong in design and engineering to help you create the ideal interface for your customer needs. This includes:
Touch screens with projected capacitance (P-CAP)
Keypads will a variety of durometers and actions
Membrane switches with tactility dialed in to your requirements
Weather-resistance to tame the elements
Interface products assembled and ready to drop in to your top-level assembly
Let us get involved early to help you create the perfect interface.