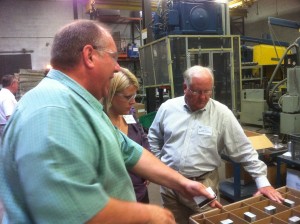 If you are looking for a supplier where "Excellence is Expected," Chicago White Metal is the manufacturer for you. Since the first day we saw their factory in Bensenville, IL, we fell in love with it and the people who run it, and we're proud to represent their services. Everything at CWM is about quality and customer service.
The Treiber family began Chicago White Metal casting over 75 years ago with an unwavering commitment to quality precision die-casting. They have been true to that commitment through the years and today remain one of the nation's top suppliers of aluminum, magnesium, zinc, and miniature zinc die casting.
Please be sure to access CWM's outstanding design documents on loan to us in our Baselodge Tech Room. Also, be sure to visit their DC2 Design Center on the CWM website for a wealth of additional technical documents on all aspects of the die cast process.
---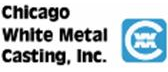 Founded as a custom die caster in a Chicago loft in 1937 by Walter Treiber, Sr. and Samuel Gullo, CWM operates today under third-generation Treiber family management from a modern 136,000 sq. ft. facility in Bensenville, Illinois, near Chicago's O'Hare International Airport. CWM is rated by Dun & Bradstreet as 3A2.With over 70 years of innovation, CWM is delivering high-tech die castings in Al, Mg and Zn for a wide range of applications: to net- and near net-shape with thin walls and critical tolerances that newer so-called metal-molding processes cannot consistently match. [Baselodge represents CWM in TEXAS, NEW MEXICO, OKLAHOMA, and LOUISIANA]
---