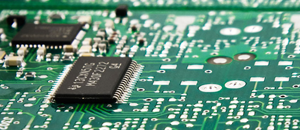 Whether your outsourcing plans require domestic or offshore production, Baselodge Group's suppliers are positioned to help you with custom manufacturing of your electronics (PCB & PCBA), flex circuits,  sub-assemblies, and final assemblies (box-builds).
Baselodge Group began with a focus on electronics, and while we have grown our offerings into metals, plastics, and other domains, we have always stayed true to our history. We have carefully selected contract manufacturers that possess a high degree of integrity in the way they conduct business. Our reputation is inextricably intertwined with the performance and procedures of our manufacturers.
Our experience includes serving many different vertical markets:
Computers & Peripherals
Telecommunications & Networking
Industrial Automation & Controls
Medical Instruments & Devices
Oil & Gas
Semiconductor & ATE
Analytical Devices
Consumer Products
HVAC
Military & Aerospace
Our suppliers offer the following services:
Printed circuit board (PCB) fabrication – quick turn & standard turn
Printed circuit board assembly (PCBA) – prototype & production volumes (USA & China)
Flex circuits
Electro-mechanical assembly
Keypads & membrane switches
Elastomeric connectors
Cable assemblies
Final system integration (box-build)
Power cords and cordsets
If you would like for us to provide a quote for your project or if you would like to discuss how it might be a fit for Baselodge Group, please use the Contact Us link or submit your RFQ by clicking on the Request a Quote button.