Baselodge Celebrates Seven!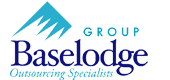 It was seven years ago today that we launched Baselodge Group as a manufacturers' rep firm – May 1, 2006. As with any adventure worth experiencing, there was no way to predict all of the twists and turns of these past seven years. The surprises are what keep it interesting. I want to mark this […]
---
Chicago White Metal and FDM®
I just wrote an article over on Artful Sourcing on Fused Deposition Modeling® (FDM®). In the article I mentioned our die cast supplier Chicago White Metal because they make great use of this additive manufacturing process in their engineering group. One of the things that really sets Chicago White Metal apart from other die cast […]
---
CWM's Flagpole Gets Good Pub
Our friends at Chicago White Metal Casting, Inc. always show their American pride and their company pride on the company's flagpole. I'll be this is the first time their flagpole has gotten this much attention: FlagRunners. Baselodge is the representative for CWM's aluminum, zinc, and magnesium die casting services in Texas, Oklahoma, Arkansas, Louisiana, and […]
---
Baselodge Joins MANA

Baselodge Group is proud to announce that we have joined the Manufacturers' Agents National Association, commonly known as MANA. MANA is a non-profit organization that was formed in 1947 "to serve agents and manufacturers by promoting and improving the agency/principal method of marketing." We are excited to be able to share knowledge through MANA and […]
---
New Baselodge Website Nearing Completion
When we started Baselodge Group over six years ago, we created this website to inform the world about what we do and to communicate the capabilities of our manufacturers. This current website has done a good job of those things, and we are grateful to B.J. Allen for his work in creating it. It was […]
---
Webber Electronics for Quality and Service
Baselodge Group is proud to represent Webber Electronics of North Ridgeville. OH. Webber is a quality supplier of both standard and custom power cords and cordsets. Webber offers a wide range of products including: North American power cords International power cords Hospital power cords AC inlets & outlets With over 20 years in business, Webber […]
---
How CWM Creates World-Class Tooling Using MagmaSoft©
This summer the Baselodge team had the privilege of attending a sales meeting for Chicago White Metal, the die casting manufacturer that we represent. In these meetings, we learned about the many innovative advantages Chicago White Metal has to offer their customers. Since this was my first exposure to a sales meeting, I had a […]
---
Chicago White Metal Nears 75
This year Chicago White Metal Casting, Inc. will celebrate an anniversary that very few corporations ever see. The company is turning 75 years old. Started in Chicago in 1937, CWM has evolved over the years to meet the ever-changing needs of their clients in many different industries. The consistent theme through all the years and […]
---
World-Class Contract Manufacturing from Kluge Design Inc.
Baselodge Group is pleased to announce the addition of Kluge Design Inc. (KDI) to our line-up of outstanding suppliers. KDI is a Rogers, MN-based manufacturer offering design and manufacturing services focused on medical device manufacturing and complex system integration. KDI's quality systems are top-notch holding ISO:9001:2008 and ISO:13485:2003 registrations. Their customer base reads like a […]
---
New Article on 3D Printing
I write both on the Baselodge blog and on the Artful Sourcing blog. Often the topics are appropriate for each site. Today I posted the first in a series on 3D Printing. If you have not yet seen this technology, I encourage you to check out the article. The experts believe it will be in […]