South Bay Circuits has always made it convenient to request a quote for your circuit board needs, whether bare board, PCB assembly, or even a box-build. Their new quote request page makes submitting an RFQ for boards even easier.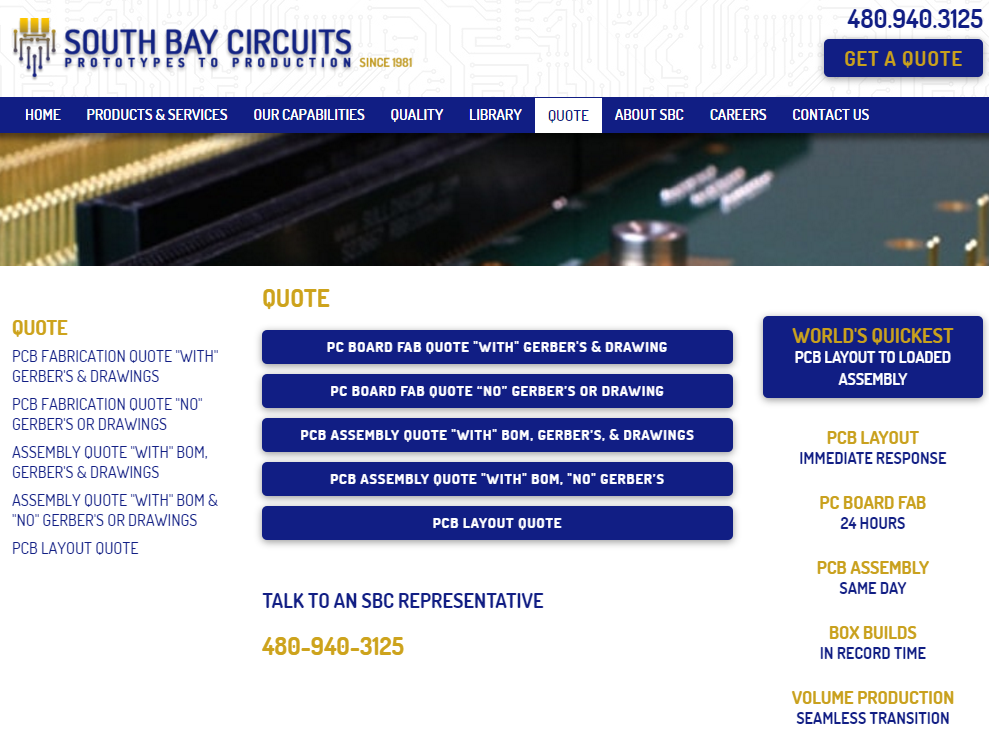 Box-builds are a little more involved and will require more interaction with us, but even then the Quote section of the website is a great way to get started. You will notice that there are 5 different scenarios covered depending on what you need and what data you have available.
They offer a unique combination of services including:
Prototype boards (bare and PCBA)
Production boards (bare and PCBA)
Offshore boards (bare and PCBA)
Box-builds
Baselodge is South Bay's sales rep in Texas, Oklahoma, Arkansas, and Louisiana. We have represented SBC for over 9 years, and we appreciate the opportunity to compete for your business. Please reach us directly via the Contact Us option on this page or call us at 512.535.5233.